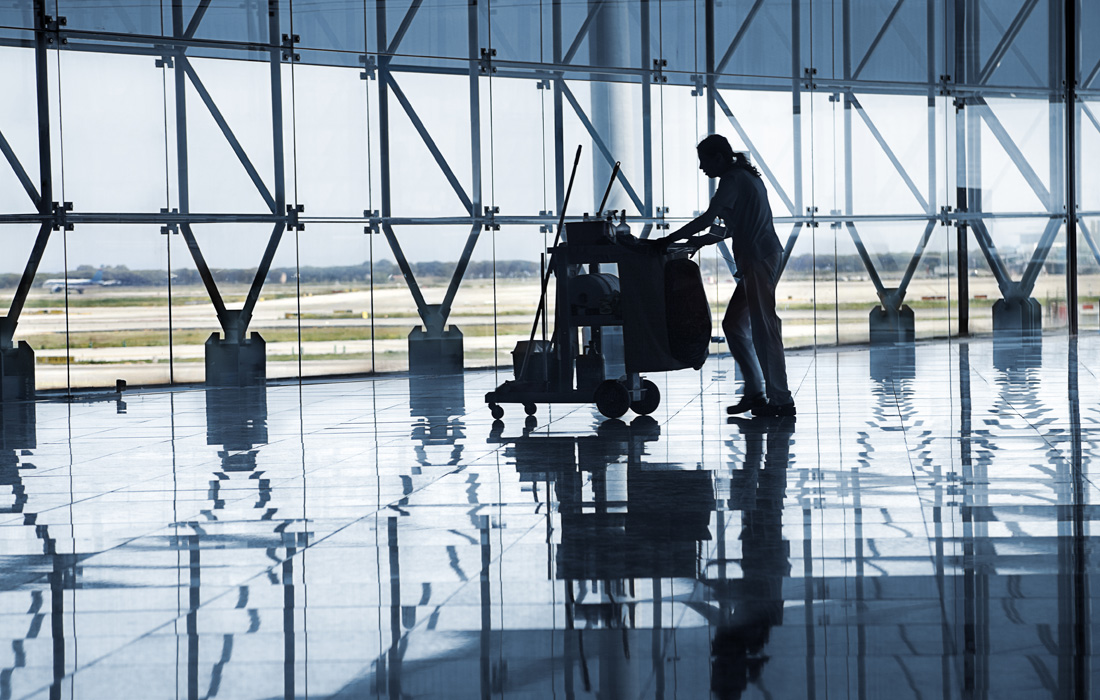 These are the cleaning machines used in floor washing. There is a goal of dedusting in international understanding of cleanliness. Dedusting can be carried out in essentially two steps.
The first step is to sweep the floor and the second is to clean the floor with a floor cleaning machine. Floor cleaning machine can be used on almost all kinds of floor cleaning machines. This group of machines, also called floor cleaning automats, are the machines with the widest usage area among the cleaning machines. Brushing, giving water, vacuum unit can be done in one machine at the same time.
Since these three functions are performed at the same time, we see that these machines are also called as industrial cleaning robots. With one person, it is possible to vacuum the dirt on the surface brushed with water and brushing at once. Floor cleaning machine can be used for all kinds of floor cleaning except water affected surfaces such as wooden surfaces.
On wooden floors, brushing with water and water will damage both the wooden floor and the varnish on the floor. It is a cleaning machine that should not be used on unknown floors without knowledge.